The main idea behind using smart home devices, like digital locks, lights, thermostats, security cameras, etc. is to make the process of doing simple day-to-day tasks even simpler. But if you've multiple smart devices installed in your home, it is very easy not to remember which app manages the thermostat or which once can be used for dimming the lights. But the advancements in smart-home technologies have a solution for this problem as well; however, you'll need an extra device for the same- a hub.Home automation hubs unify all your connected gadgets and devices and allow you to manage them from a single app, rather than to use many. Different automation hubs are compatible with various connectivity technologies, and while purchasing a hub, it is crucial to choose one that is compatible with the gadgets and devices you use. Bluetooth LE, Z-Wave, ZigBee, and Wi-Fi are some of the most commonly used connectivity protocols. So, while buying an automation hub, it is important to ensure that it supports as many of these protocols as possible.To help you make a smarter decision, we've created this Best Home Automation Hubs Reviews post with detailed information about the different connectivity technologies, some of the smart home automation hubs, smart home devices, and a lot more.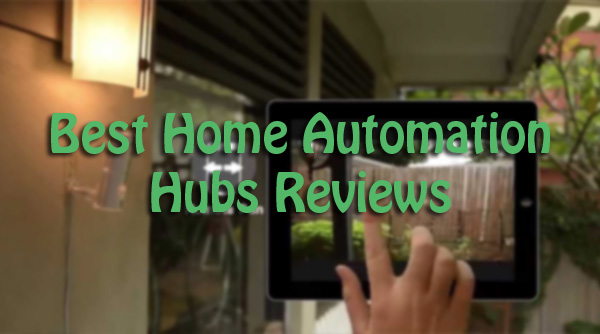 So, let us begin our journey to search the best home automation hub, by first talking about some of the most popular connectivity technologies.
Different Types of Home Automation Connectivity Technologies
If you are planning to buy a smart home device for the first time, the abundance of technologies and products in the markets are sure to confuse you. Right from Bluetooth-enabled smart locks, Wi-Fi compatible thermostats, to ZigBee-connected lights and Z-Wave-networked alarm sensors, there is a full gamut of options to make your home smarter.But why do you need these different technologies while they more or less, offer the same functionality?While this might initially look like a reasonable question, after digging these technologies a little, it is very easy to see that the question is similar to knowing the difference between a mallet hammer and a sledgehammer. While both of them are used for banging on to things, you cannot use a mallet hammer where a sledgehammer is required and vice versa. Similarly, all the different connectivity technologies have their respective roles to play in upgrading your home into a smart home.While there are automation hubs that are compatible with almost all the popular connectivity technologies and thousands of smart devices, such hubs are still in their nascent stage and are usually very expensive. So, until you buy such a home automation hub, it is important to know the difference between these technologies.
Bluetooth Smart Hubs
Bluetooth technology is commonly associated with transferring files between Bluetooth-compatible mobile phones or connecting phones to desktop PCs, laptops, and headsets. In short, Bluetooth allows you to develop secure connections with devices in proximity. Even in home automation devices, you'll find Bluetooth in devices which require you to stay close to the devices.Bluetooth technology makes use of frequency hopping as well as encryption to make sure that no one can unscramble or intercept your communications with a Bluetooth-enabled smart home device. As a result, Bluetooth devices are usually considered very secure. Moreover, the data bandwidth of Bluetooth is higher than Z-Wave and ZigBee, allowing Bluetooth devices to do much more than detect movement and flip switches.The newest version of Bluetooth, Bluetooth LE (Low Energy) uses a lower amount of power as compared with Wi-Fi. Moreover, Bluetooth LE can also be used for creating "Mesh Networks", enabling it to enter the race between Z-Wave and ZigBee technologies. With the help of this mesh networking ability, Bluetooth LE devices can receive and send networked signals to further enhance the network's range. As a result, this new technology is getting popular among homeowners looking to upgrade to smart devices.
Wi-Fi Smart Hubs
Wi-Fi can be defined as a complete home network. It is usually used at homes for streaming media, browse internet, and other activities that have heavy data consumption. Wi-Fi is a high bandwidth-type network which is highly power intensive as well. This is the reason due to which a lot of smart home device manufacturers avoid using Wi-Fi connectivity as they'll be required to design their devices with batteries that can last for a long duration or dedicated source of power.This is also the reason due to which majority of the Wi-Fi security cameras also come with a cord that you need to connect with a power source. Another reason for developers to avoid using Wi-Fi is the fact that until now the Wi-Fi chips were expensive, and using it, will affect the total cost of the product. Thus, the developers turned to other technologies in search for a cheaper alternative.
Z-Wave and ZigBee Home Automation Hubs
Both Z-Wave and ZigBee are wireless technologies that need a very small amount of power. As a matter of fact, many of the smart devices that are based on these technologies can work for years on a simple watch battery. Moreover, they have excellent networking meshing ability, which can only be found in the advanced Bluetooth LE devices. Through the meshing ability, these technologies can offer a wider range.Can't you extend the range of your Wi-Fi devices with the help of a Wi-Fi extender? Yes, you can. But there are major differences between extending your existing network and using a mesh network. For instance, extenders do pass the signals to larger distances, but only half of the data rate can back out. So, while they do increase the range, they do so by negatively affecting the performance.On the other hand, Z-Wave and ZigBee devices do not suffer from this signal loss problem as they are of low-bandwidth. This makes them an excellent choice for simpler devices, like smart switches, motion sensors, etc. that only need a data connection to work.But the problem with Z-Wave and ZigBee devices is that they cannot be directly used from a PC, smartphone or tablet. As a result, you'll need a home automation hub which you can connect to your Wi-Fi network. So in short, if you want to use a Z-Wave or ZigBee device you'll be able to do so through an app on your mobile phone which will pass the signal to the router, then to the automation hub, and then finally to the device.It is also crucial to know that Z-Wave and ZigBee are clubbed together here to only make the explanation simpler. They are different from each other and as a matter of fact, they are not compatible with each other. While they usually have a similar range, power, and price, they have some technical differences that allow the developers to choose one between the two.So finally, which among the technologies mentioned above you should choose for home automation? Unfortunately, there is no clear answer to it. All these technologies are still evolving and are sure to evolve for years to come. Improved data rates, reduced power consumption, and falling rates are some of the things that we've seen in the past couple of years in all these technologies, and the advancement is sure to continue in future as well. While Z-Wave is certainly more popular currently, closely followed by ZigBee, Bluetooth, and Wi-Fi technologies are also making their presence felt.However, to make things simpler for you, we've reviewed some of the home automation hubs. Understand the functioning of each of these hubs, the technology they are compatible with, their pros and cons, to understand which hub will truly be perfect for your needs. Let us delve deeper into home automation comparison of some of these devices.
Top Rated Smart Hubs
Samsung SmartThings Hub
The original SmartThings Hub was launched by SmartThings, a US-based technology company, and it received some rave reviews from buyers and experts. It ability to work with multiple protocols, compatibility with Smart Apps and a variety of IFTTT (If This Then That) recipes, made the hub an instance favourite. However, in the year 2014, Samsung acquired SmartThings, resulting in the launch of this 2nd Generation Samsung SmartThings Hub.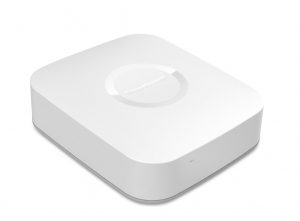 The 2nd generation of this hub offers a variety of improvements over its predecessor, like video camera support, powerful processor, Bluetooth and USB connectivity, and battery backup. The hub is easy to install and enables you to control the most number of devices from your smartphone as compared to other automation hubs. The SmartThings 2nd Gen Hub can be purchased as a standalone unit, or you can also buy SmartThings Home Monitoring Kit, which includes two multipurpose sensors for detecting vibration and temperature, a smart outlet and a motion sensor.While this reasonably priced automation hub is undoubtedly one of the best home automation hub currently available in the market, some home automation reviews have pointed some of its drawbacks. For instance, a lot of buyers have mentioned that the hub requires an additional wired Ethernet connection for direct device control, which was very common with automation hubs a year ago, but many of best o the automation hubs have evolved and didn't need an Ethernet connection anymore. Also, when connected to a security camera, the live videos are slightly laggy.
Features
Compatibility- Z-Wave, ZigBee, Bluetooth LE and Wi-Fi
IFTT Support
Compatible with Android (4.0 and above), iOS (8.1 and above) and Windows phones (8.1 and above)
Also Compatible with Apple Watch and Amazon Echo
Battery Backup of 10 Hours
PROS:
Installation and initial setup is quick and simple
Supports multiple connectivity protocols
Compatible with most number of devices as compared with other automation hubs
Compatible with 3rd-party logic as well
No monthly fees
CONS:
Process of pairing the device can be a little time-consuming and confusing
Mobile app is a little disorganized
Needs Ethernet connection to have direct device control and use many of the features of the automation features
Live streaming of video can be laggy at times
---
Wink Connected Home Hub
The next product in this list of best smart home hubs is the Wink Connected Home Hub. Wink offers a large number of home automation devices in its Quirky line of products, and this hub allows you to connect all of them together and manage them through a single smartphone app.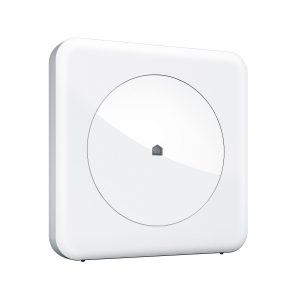 The hub supports Bluetooth LE, Wi-Fi, ZigBee, Z-Wave, Kidde and Lutron ClearConnect devices. Wink itself sells a diverse range of smart devices, like smart locks, alarms, thermostats, and many other full-fledged appliances. Moreover, other devices that support the connectivity protocols mentioned above can also be connected to the hub for controlling their basic functionality. Also, there are some smart devices that are compatible with Wink, like the Nest Learning Thermostat and Dropcam. These devices can be connected to the internet and Wink's mobile app without needing the hub. There is also a possibility that your smart device can be directly connected without even needing the hub.Installing this hub and its initial installation which is completed with the help of its smartphone app is pretty simple. However, you need to remember that you need a 2.4GHz Wi-Fi network for connecting this hub, it is not compatible with 5GHz wireless connections. While the mobile app of the above mentioned Samsung SmartThings 2nd Gen is known to be a little disorganized, Wink's app is visually appealing and features a lot of animated icons to keep things simple and organized. All the connected devices will appear on the interface of the app and by tapping on the device, all the available options for that device will appear instantly. By tapping on hubs icon, you can connect more devices, go through the list of connected devices, change Z-Wave controls and Wi-Fi settings.If we talk about the weaknesses of this hub, a lot of users have mentioned that the process of pairing is somewhat fussy. Also, there is a major possibility that the mobile app will only allow you to control some of the basic features of the smart home devices.
Features
Compatibility- Z-Wave, ZigBee, Bluetooth LE, Wi-Fi, Kidde and Lutron ClearConnect
Mobile compatibility with Android, iOS and Windows phones
Intuitive Mobile App
Shortcut and Logic Features
No Monthly Fees
PROS:
Installation and configuration is super simple
Compatible with a large variety of smart devices
Highly affordable
Hundreds of positive reviews
CONS:
No support for 5GHz Wi-Fi connection
Pairing process is a little confusing
Only offers the basic features of a lot of smart devices
---
Wink Relay Smart Home Wall Controller
With Wink Relay, the company has tried to address the issue of increasing mobile-dependency in the world of home automation devices. In short, Wink Relay is a hard-wired touch screen panel which can be connected to the Wink-compatible devices. While the idea of having an in-wall control system is nothing new, Wink Relay is the first to touch screen home wall controller designed exclusively for smart devices.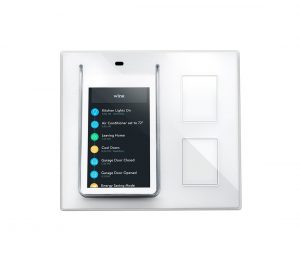 But apart from providing with the simple On/Off capability, the hub provides you with some features to enable you to have an enhanced control over your devices. It has built-in sensors that can provide you with humidity and temperature reading of the surrounding, microphone and speaker to allow you to use multiple Wink Relays as an intercom system. Moreover, the company has also promised that the built-in microphone will also provide voice control support in future.However, there is a major glitch with this device. The mobile-dependency of the smart devices provides users with complete security. On the other hand, when Wink Relay is installed on a wall at home or office, anyone will have the ability to interact with your smart devices. Also, the customization options are very limited in this product. As a result, you'll not have much of a say in what appears on your Wink Relay's screen. Moreover, Relay only supports a limited number of devices.
Features
Compatibility- Bluetooth, Wi-Fi, and ZigBee
4.3" Multi-Touch Screen
Built-in Humidity, Temperature and Proximity Sensors
Built-in Speaker and Microphone
PROS:
Easy to use
Eliminates mobile-dependency of smart devices
Intuitive touch screen
Built-in speaker and microphone can be used as an intercom system when connected to another Relay
CONS:
Anyone can use the hub for controlling your smart devices
Expensive
Limited customization options
No support for Z-Wave devices
---
Logitech Harmony Home Companion 
Logitech is already famous for its universal remotes that are used for controlling home theater systems, so a home automation hub from the brand will undoubtedly be an excellent product. The Logitech Harmony Home Companion includes a universal remote control. However, you can also buy the hub or the remote individually. There is no denying the fact that this Harmony Home Companion is created by Logitech to compete with home automation hubs from brands, like Wink and SmartThings. While it does an excellent job of providing you with all the controls of your home theater system at a single place, as a home automation hub, it could have been better.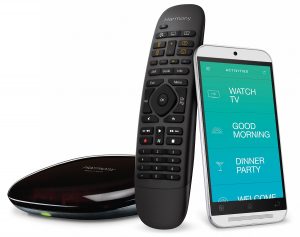 Logitech claims that the Harmony Home Companion kit is compatible with more than 270,000 devices sold by more than 6,000 brands. Apart from the smart devices, it is also compatible with a wide range of standard electrical devices, like BluRay players, HDTVs, cable boxes and a lot more, which other automation hubs are not compatible with.However, the hub does not support ZigBee and Z-Wave devices right out of the box. You'll be required to buy an additional Logitech extender for this compatibility. However, this extender is priced little bit high, which is a lot of money when you can buy Wink or SmartThings hub at a cheaper rate and enjoy the compatibility with almost all the common network protocols. While many other automation hubs are expensive, but the latest trend in the automation world is focusing on affordability and the Harmony Home Companion and an additional cost for the Logitech Extender doesn't sound like a sound investment decision.
Features
Compatibility- Wi-Fi and Bluetooth
Mobile Compatibility with Android and iOS
Impressive Home Theater Support
PROS:
Compatible with a large number of smart as well as other electrical devices, like HDTVs, home theater systems, etc.
Simple setup
CONS:
No support for Z-Wave and ZigBee devices without an expensive Logitech extender
No support for Windows phones
App is a little buggy
Expensive
Can be slightly difficult to use in the initial days
---
Insteon 2245-222 Central Controller Hub
If you are looking for the best home automation controller, the Central Controller Hub from Insteon can be a great option. The controller hub is compatible with Insteon smart devices as well as many other smart devices, like Nest Learning Thermostat, Amazon Echo, etc. It can be connected to Android, iOS, Windows smartphones and tablets for controlling all these smart devices from a single app. Moreover, there is also an application for Windows PC and an app for App Watch as well.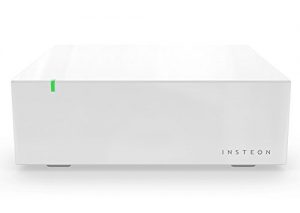 The Insteon mobile and PC app allow you to control your lights, thermostats, monitor the live feed from security cameras, check the sensors, and can also be used for creating schedules and building scenes for complete comfort and convenience. Moreover, if the sensors detect any motion, like movement, water leak, door/window opening or closing, you'll receive notifications about the same on its mobile app as well as email notifications.As compared to the previous version of the Insteon Hub, 2245-222 has reduced setup time, automatically configured remote access, a wider range of 250 feet, and increased number of schedules and alerts. However, many users have complained that its setup is somewhat confusing, and the hub is not ideal for complex home automation networks.
Features
Compatibility- Bluetooth and Wi-Fi
Mobile Compatibility with Android, iOS, and Windows Phones
Apple Watch Compatible
Windows PC app
Instant Push and Email Notifications
Range of 250 feet
PROS:
Compatible with a broad range of devices
Schedules can be created to activate/deactivate features of smart devices at a particular time
Notifications are very useful
Mobile app is easy to use
Cheap home automation controller
CONS:
No support for ZigBee and Z-Wave devices
Not ideal for complex automation networks
Initial setup is a little confusing
---
Honeywell Vista Automation Module
Designed exclusively for Honeywell's Vista line of alarm systems, the Vista Automation Module does an excellent job of making the process of managing the security of your home or office simple. The automation module can be connected with security cameras as well as about 232 Z-Wave-enabled devices, like lights, thermostats, shades, locks, and a lot more.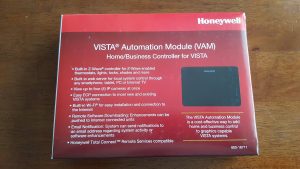 The module has a built-in web server which broadcasts the network provides remote control of the system from any Wi-Fi compatible devices, like smartphones, tablets, internet TVs, etc. It can be connected to as many as 32 H.2634, MPEG4 or Onvif format IP cameras and allows you to view 4 of them remotely at once.The hub also sends email notifications to up to four different email addresses when a system event or action is detected. It also allows you to customize ten scenes to enable you to operate the device automatically on the basis of the say, time, or other system events. While the automation module is an excellent product if you use Vista alarm systems, many users have pointed some drawbacks. A user has mentioned that the module does not support IP cameras as advertised. A few users have also mentioned that while the module works flawlessly for Vista systems, it only allows you to control some basic features of Z-Wave devices.
Features
Compatibility- Z-Wave, Wi-Fi, and Bluetooth
Mobile Compatibility- Android, iOS, and Windows
Built-in Web Server
Compatible with H.264, MPEG4 and Onvif IP Cameras
Email Notifications
Scene Customization
PROS:
Installation is simple
Allows you to view remotely up to 4 IP cameras at a time
Compatible with up to 232 Z-Wave devices
CONS:
No support for IP cameras as advertised
Only offers basic features of Z-Wave devices
---
Securifi Almond+ Long Range Touchscreen Wireless AC Gigabit Router
Just like the above mentioned Wink Relay, the Securifi Almond+ is a touchscreen panel, which can function as a communication hub for your connected home. The multipurpose hub can function as a router, range extender, access point router, AP or bridge. It is compatible with any cable modem, like DSL, Fiber, Cable, etc. as well as with the wireless connection from any provider, like Verizon, Time Warner Cable, AT&T, Comcast, etc. As a Wi-Fi range extender, it can be used with routers from Linksys, Cisco, Belkin, Apple Airport, Net Gear, Asus, D-Link, etc.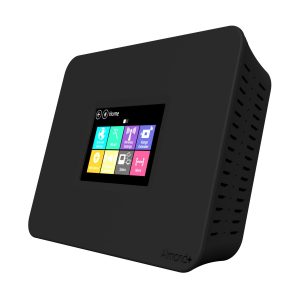 Almond+ can also be connected with sensors, making it an excellent automation and home security hub. With its mobile app, you can control a variety of connected smart devices and also receive notifications and alerts when movement is detected. Moreover, you can also create schedules to on/off the smart devices at a particular time or day. The setup of Almond+ is simple and can be completed through its touch screen panel and mobile app.While Almond+ does not have the longest range or is the fastest router, it does an excellent job of combining home automation with Wi-Fi. It is an excellent product if you are looking for wireless data as well as want to control a variety of smart home devices.
Features
Compatibility- Bluetooth, Wi-Fi, ZigBee, and Z-Wave
Mobile Compatibility with Android, iOS, and Windows Phones
Works as a Range Extender, Router, Wireless Bridge and AP
Easy Touchscreen Setup
Mobile Alerts and Notifications
PROS:
Setup can be completed from its touch screen and app
Mobile app can be used to create schedules
Compatible with a wide range of smart devices
CONS:
Not the most impressive router
DSL modem not included
No update for Android app from a long time
Only one-year warranty
---
Vera Control VeraPlus-US Z-Wave Smart Home Controller Wireless Gate Lock
If you are planning to buy the best smarthome hub to connect and control all your smart devices, Vera Plus from Vera Control is sure to provide you with the desired results. Launched as a successor to the previous VeraEdge, VeraPlus supports more network protocols as compared to its predecessor to allow you to integrate even more devices. While VeraEdge only supported Wi-Fi and Z-Wave devices, VeraPlus supports Bluetooth LE and ZigBee devices as well. Even the processor of VeraPlus is faster, and its memory is almost doubled to work with larger automation systems.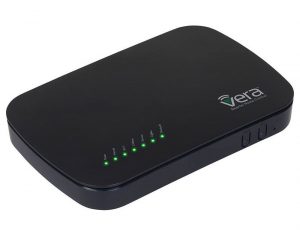 VeraPlus can work with up to 220 devices and can be used as a standalone automation hub, or you can also shift your existing setup, like the VeraEdge configuration, through it. The hub can be controlled through its Vera U17 app for Android, iOS, and Windows devices. Moreover, it can also be accessed through a Windows-based PC or laptop. Remote access makes it extremely easy for you to finish the initial setup, add devices, and control the devices.VeraPlus provides you with the ability to create custom automation scenes where one smart device will trigger the other or schedule the functionality of the devices as per the day or time. It also provides you with email and text notifications in specific events, like someone opens the door, the movement is detected, etc. The automation hub can be accessed by multiple family members with the help of their PIN numbers and easy PIN management. While the hub is indeed very impressive, some users feel that it should have been compatible with home theater systems as well.
Features
Compatibility- Bluetooth, Wi-Fi, ZigBee, and Z-Wave
Mobile Compatibility with Android, iOS, and Windows Phones
Faster Processor as Compared to VeraEdge
Can Work with 220 Smart Devices
Custom Automation Scenes and Schedules
Email and Text Notifications
Easy PIN Management
PROS:
Installation and setup is quick
Can be used with a wide range of products
No monthly fees
Adding new device is easy
Multiple PINs to allow different family members to use the hub
Technical support is outstanding
CONS:
No support for home theater system
---
Mi Casa Verde VeraLite Home Controller
Mi Casa Verde VeraLite from Vera Control was one of the first Z-Wave-based home automation hubs, and it did a fantastic job of leading the home automation market in the right direction. VeraEdge and even the VeraPlus mentioned above were created as successors to this VeraLite. While many modern best home automation systems now have better features, VeraLite surely packs a punch as well.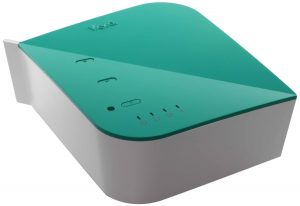 VeraLite is one of those home automation systems that have true plug and play installation. All you need to do is to plug it into your existing internet router and use the Z-Wave protocol for controlling your smart devices wirelessly. The mobile app of VeraLite is highly intuitive and is compatible with Android and iOS devices. Moreover, you can also access its app from a Windows-based PC or laptop. While the base app offers a lot of functionality, Vera also has their own MiOS Marketplace where you can find free apps that are specialized for particular products, like Nest Learning Thermostat, etc.The hub can also be programmed to send an email and text alerts for certain conditions. As more advanced versions of VeraLite are already available in the market, the cost of VeraLite has dropped substantially, making it one of the most affordable best smart hub. If we talk about the drawbacks, one of the most common one is that VeraLite requires a bit of technical knowledge to use all the features of this hub. Also, the hub is not compatible with all the Z-Wave devices, and the security vulnerabilities of VeraLite has been a topic of great concern for some users.
Features
Compatibility- Z-Wave
Mobile Compatibility with Android and iOS
Plug and Play Installation
Custom Email and Text Alerts
PROS:
Based on Z-Wave technology
Mobile app is highly intuitive
Initial setup is quick
Reasonably priced
MiOS Marketplace for specialized apps
CONS:
Requires a bit of technical knowledge
Not compatible with all the Z-Wave devices
Security vulnerabilities
Advanced versions are available
---
Lutron L-BDG2-WH Caseta Wireless Smart Bridge 
The main job of Lutron's Caseta Wireless Smart Bridge is to turn Lutron's un-smart products into Wi-Fi compatible automation devices. While the bridge was only compatible with the Wireless Dimmers from Lutron and Window Shades from Serena, it is now compatible with Apple HomeKit, some Honeywell Wi-Fi thermostats and Nest products, and a lot more.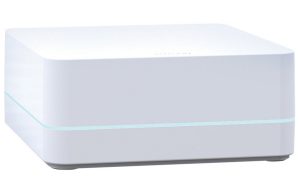 The Caseta Bridge is a small square device right into your router with the help of its Ethernet cable. It also comes with an adapter which you can plug in any standard outlet and then into the micro-USB port of the hub. It also has LED lights to indicate whether the hub is on or off. The button on the hub can be pressed to add more devices.The bridge also has its mobile app which can be used on Android and iOS phones. The app is easy to use and provides you with excellent control over the compatible smart devices. Moreover, it also has an app for Apple Watch. The app allows you to schedule the devices to turn on/off at specific time or day. You can also enable geofencing to turn the devices on/off automatically when you approach or leave a room and to receive notifications when you forget to turn off a device.While the bridge does what it is advertised to do, the number of devices that it can control is very limited. There are actually many automation hubs around this price range that are compatible with Wi-Fi, Bluetooth, ZigBee and Z-Wave devices.
Features
Compatibility- Lutron
Mobile Compatibility with Android and iOS
Compatible with Apple Watch
Plug and Play Installation
Customized Schedules
Geo-Fencing
PROS:
Installation is simple
Mobile app works great
Compatible with wider range of smart and un-smart devices
CONS:
Compatible with a limited number of devices
Expensive
---
Best Home Automation Controller
If you are still not able to choose one from the above mentioned top smart hubs reviews, maybe you can go with our top pick. From the options mentioned above, our top pick is the Samsung SmartThings Hub 2nd Generation Hub. It supports Bluetooth LE, Wi-Fi, ZigBee and Z-Wave devices, making it a future-proof automation hub as these are the only technologies that are known to play important roles in the world of home automation in future.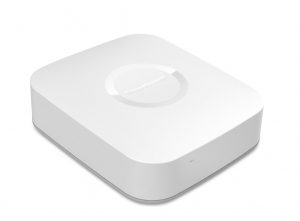 Intuitive mobile app for Android, iOS and Windows mobile phones, powerful processor, battery backup, compatibility with Amazon Echo and Apple Watch, and a reasonable price tag are some of the reasons that make SmartThings 2nd Gen, the best home automation hub.
---
Best Value Home Automation Controller
If you are looking for a cheap home automation controller, The Wink Connected Home Hub can be a great choice. The hub is compatible with a variety of protocols, like Bluetooth LE, Wi-Fi, ZigBee, Z-Wave, Lutron ClearConnect, and Kidde. It has an intuitive mobile application which makes the process of using the hub and its connected devices simple and quick.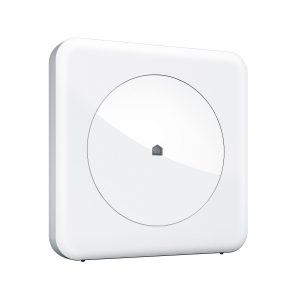 While some users have mentioned that the process of pairing the hub to a smart device is a little fussy, you'll get a hang of it in a few days. There are no additional monthly fees involved. Simply purchase the unit, connect it to your smart devices, and you are good to go. The Wink Hub provides you with all the features that you'll expect from a modern automation hub, but at a cost that is highly reasonable for such an efficient product.
---
Best Z-Wave Hub Controller
If you are only focused on Z-Wave devices and are searching for the best Z-Wave hub, again we'd like to recommend Samsung SmartThings 2nd Gen Hub here as well. It can be used to control a wide range of Z-Wave devices and will make the process of controlling multiple Z-Wave devices simple, through its intuitive app. It is the best z-wave hub controller
Best ZigBee Controller
And if you are looking to buy the best ZigBee home automation controller, VeraPlus from Vera Control can be a great option. You can use this hub with as many as 220 devices and even create custom automation scenes and schedules through its mobile app for enhanced security and convenience. Easy PIN management to allow multiple members to have access to the hub, email, and/or text notifications, and easy setup, are the reasons due to which the hub has hundreds of positive reviews on Amazon.
Conclusion
We hope that this post on Best Home Automation Hubs Reviews made it easier for you to choose the best home automation hub from hundreds of options available in the market. However, even while choose an automation hub from this list, make sure that you understand the features of the hub to ensure that you make an informed buying decision. In the case of any queries about the options mentioned above, feel free to use the comments section below to reach us.If you are looking for smart devices, like Smart Locks, Thermostats, Video Cameras, etc. for your home or office, do visit the other pages of our website to know more about some of the best products.