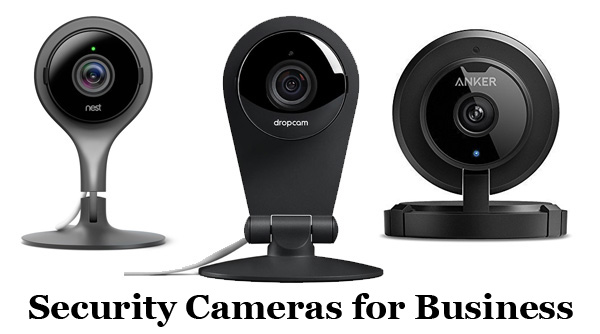 Office security is one of the most important aspects in the world right now. You will have valuables and things that will not only be of value, but the hassles of recovering them if they get stolen or sabotaged can be detrimental to your business. Office and business security have come a long way since its inception. From peep-holes to audio technology, it is easy to survey the people who wish to enter your business and office space and deem them alright just by a quick glance at your monitor now.
Office security not only includes the front gate but it always means keeping a tab on what is happening in your office at all times. With wireless cameras, hidden cameras and other surveillance methods, security cameras for business are one of the top-grossing needs in the world today.Before you get excited and delve into the technical world of security cameras, you must not what each of them entails and what will be the right fit for your business. Check out the business security cameras reviews before you choose one.
List of Top Rated Security Cameras for Business
Netgear Arlo Wireless Camera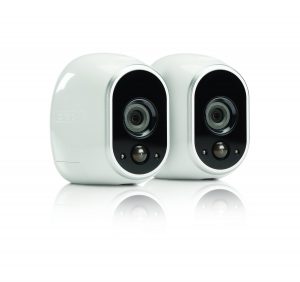 The best cameras out there come with a price. If expense is not an issue, then you must surely try out this one. With an easy magnetic mount, you can place the camera anywhere and at any angle to ensure that you capture all that is going on.
It can record perfectly during the nighttime as well, and the voice clarity is second to none. Since it is wireless and can be connected to the Wi-Fi, your personalization can be done with just an app and its perfect weather resistance means it can withstand all types of weather fluctuations and changes.
Great battery life, small and compact and can be easily concealed; all these are just a few of the reasons the Netgear Arlo Wireless Camera is featured in commercial security camera systems reviews.

---
Nest Cam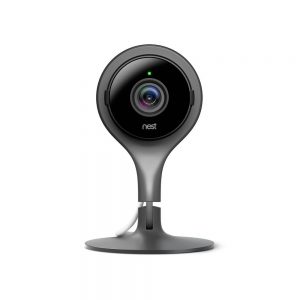 Although the clarity on this camera has bettered since it was first launched, the Nest Cam is one of the few best security cameras for the business that can give any other latest model a run for its money. With a thinner stand that helps it swivel on all sides, you can keep a constant check on what is happening in your workplace with a great internet connection. It has a dual Wi-Fi capability, and since it needs to be plugged in, you do not have to worry about losing connection to your feed because of low battery. Nest Cam is one of the best in the business, and you do not have to look far to find that out.
---
Dropcam wireless monitoring security camera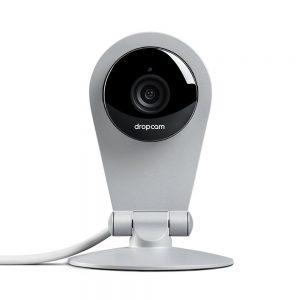 If you are eyeing for the best security camera system for business, this is it. It is known for its excellent video quality and quick set up time. You will never have to get disturbed thinking about your business even if you are not present physically as you can check in any time you want. With an excellent Wi-Fi capability, night vision and recording, and even a two-way talk monitor, you can stream the videos only and check out what is happening in your workplace or home from any corner of the world.
Since it is compatible with any type of PC, you will be convinced in a jiffy. If that doesn't do it, the automatic alerts to your phone and email about what is happening at your home will ensure that you have peace of mind.

---
Nest Dropcam Pro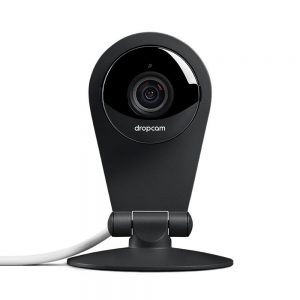 This Dropcam security camera has an incredible video as well as audio quality. You will be able to speak to anyone in your workplace without any constraints. While it is not very popular as a commercial security camera, it is easy to have conversations and keep a tab on what is happening in your vicinity with ease. It also has the video streaming feature, so you can check in any time you feel the need to.  Although the video quality is second to none, you might face issues with the audio quality in the night as it can experience breaks and shrieks from time to time.
The Dropcam camera is, however, app friendly and the user interface is also simple and allows you to access the cameras you are connected to with the touch of a button. According to many small business surveillance system reviews, it has been rated as one of the top security cameras.

---
Anker AnkerCam Wireless Camera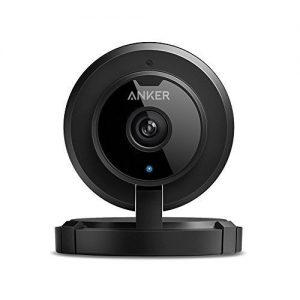 What is better than knowing what is happening around you? Getting to know the situations in HD! With AnkerCam, you can see what is going on at your home or work from your smart phone with the Anker App, which is free.It also has an extremely fast reaction time of 20-second snaps that will help you form a timeline of visits and more. It also comes with Night Vision, is wireless and can be set up in less than a minute. It works for home security as well as commercial security cameras.

---
Best Security Camera for Business?
This can be a little hard to pick as they are all unique and come with a lot of features that will suit your needs. Commercial security cameras have to be a lot more sturdy and durable as they are in use for far longer than home security systems. If you are looking to use a surveillance camera inside your commercial building, then it makes sense to go for the NestCam DropCam Pro as the video quality is on par with HD and will help you identify anything in the drop of a hat.
If you are more inclined to amp up the security on the outside perimeter, the best security camera for business would be the Arlo Wireless Camera. Not only is this weather resistant feature on the most attractive ones, but it is also certainly good for the money you will spend on it and give you top-notch video and audio quality with a great 360-degree angle. The battery life is also quite impressive, so this is definitely something you should consider.
Inexpensive and exclusive? 
Although business surveillance systems cost a pretty penny, it is safe to say that the Nest Cam is the cheapest of the lot. The features that you will be able to access is great indeed, and you will be able to have a better control on things knowing that you are keeping an eye on your surroundings. Perfect for small and medium businesses who have to keep a close watch but don't wish to spend much.
The Night Vision is a bonus, and the disadvantage of your battery running out is also substantially cut out. One of the significant threats is the inability to monitor what is going on all around but with Nest Cam; you can sweep the whole ground in one go and not miss out on a thing.
Verdict
It is always great to know what kind of scenario is happening in and around your business every day. With surveillance systems that are featured in the small business security camera system reviews, you will be in safe hands too.
Although each surveillance camera is different in its features and its design, you have to do proper research on each of them as you know your needs better and the kind of camera that will serve them all without burning a hole in your pocket. Go through business security camera systems reviews to get to the right decision.
You can learn more about these security cameras for business by click on the link below.