Home security has moved a step ahead in terms of surveillance cameras. Home security is now available at the tip of your palms. Read our full review to know more.
Wireless Security Cameras Reviews will tell you how far the world has come in embracing the most impressive technology in home security. From intelligent night vision modes to the motorized rotating base, best wireless cameras to interesting incognito kinds, there's just so much to explore out there. And it's only getting better by the day. A sneak peak into Wireless Camera Reviews will tell you how much the technology has changed.
Some are affordable some are not, but here's a quick overview of the Top Surveillance Cameras that you cannot afford to miss. They come with their pros and cons, but a look at these WiFi Cameras will update you on what to vouch for.
Top Rated Security Camera Systems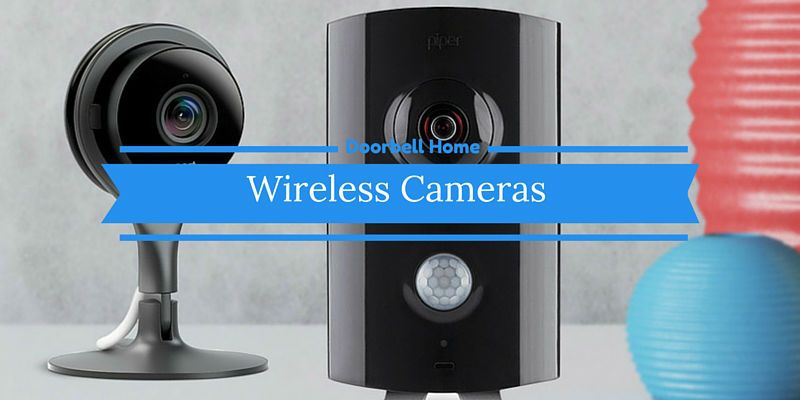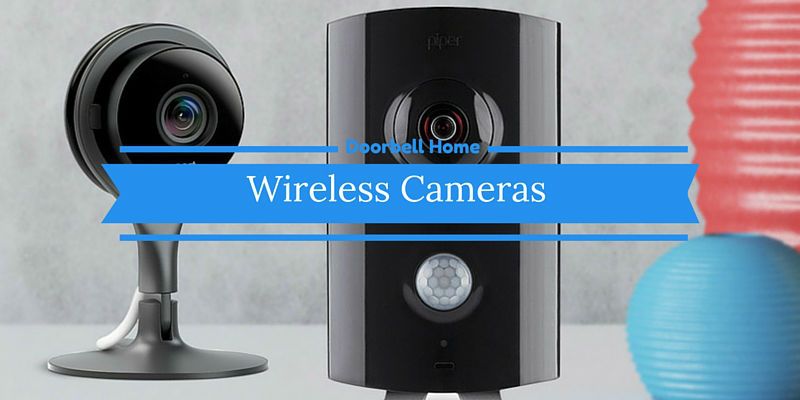 | Wireless Cameras | Video Quality | Field of View | Motion Detection | Night Vision | Two-way Sound | Our Rating | Price | Our Review |
| --- | --- | --- | --- | --- | --- | --- | --- | --- |
| Wireless Cameras | Video Quality | Field of View | Motion Detection | Night Vision | Two-way Sound | Our Rating | Price | Our Review |
| Arlo | 720p | 110° | Yes | Yes | No | 4 | $$$ | |
| Arlo Q | 1080p | 130° | Yes | Yes | Yes | 4.3 | $$$$ | |
| Nest Cam Security Camera | 1080p | 130° | Yes | Yes | Yes | 4.1 | $$$$ | |
| Canary | 1080p | 147° | Yes | Yes | No | 4 | $$$$ | |
| Samsung SmartCam HD Pro | 1080p | 128° | Yes | Yes | Yes | 3.5 | $$$ | |
| Logitech Logi Circle | 1080p | 135° | Yes | Yes | Yes | 4 | $$$$ | |
| Piper NV | 1080p | 180° | Yes | Yes | Yes | 4 | $$$$$ | |
| ANKER AnkerCam Camera | 720p | 110° | Yes | Yes | Yes | 3.5 | $$ | |
| Blink | 720p | 110° | Yes | Yes | No | 4 | $$ | |
| Amcrest ProHD | 1080p | 90° | Yes | Yes | Yes | 4 | $$ | |
| Belkin NetCam HD+ | 720p | 95° | Yes | Yes | Yes | 3.5 | $$ | |
Arlo Smart Home Camera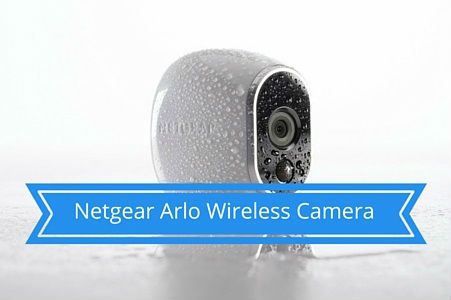 Home security is all about finding the right security WiFi Camera. One that lets you see through the minutest of details without any interferences. Read our Arlo Review and find out why it's the best. This one gives you stunning clarity with sharp details. Its resolution, live streaming clarity and the ability to set up the basic functions with just an app, make Arlo one of the best cameras out there. A look at any Security Cameras Review features this one.
Most of the times the video feeds of traditional home security cameras lack clarity, and this is where this smart camera beats its competition, and thus, it holds high ranks among Wireless Camera Reviews.

---
Nest Cam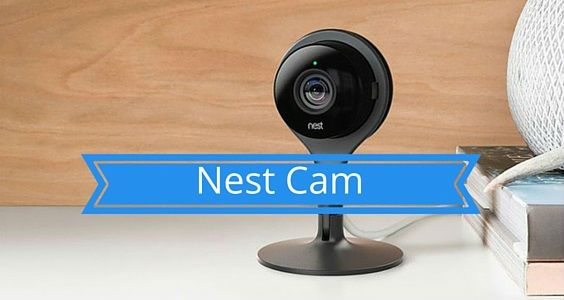 All good things come in small, exclusive packages. For those who swear by the latest technology and everything updated, Nest Cam Review is among the Top Rated Security Cameras. The interesting part is, this might be called the updated version of another model that was launched in 2013, but the camera's HD video quality has only bettered with time. Among other features that make it stand out, the handiest is its ease of use. The camera comes with dual-band Wi-Fi capability that is unlikely for a product its price.
What has changed? Well, the stand is thinner, which means it is easier to swivel the camera 360 degrees. And there's so much more to love about it.
You can also check Nest Cam vs DropCam Pro comparison.
Overall, a product you can't / shouldn't miss.

---
Nest DropCam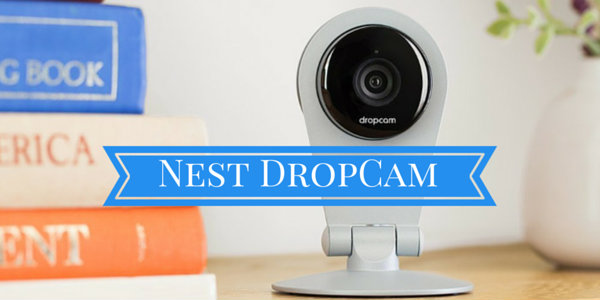 When you want a reliable security camera, with the premium quality lens, high-level video morning you love, no matter where you are there's nothing like this one. And guess what, it all sets up in a minute. The brand has always been known for its high-definition video quality cameras. The Drop Cam comes with everything from Night Vision feature to Two-Way Talk and Digital Zoom.
You can even pair this with Cloud Video Recording and stream the videos online. So it doesn't matter which city or place you are at, you can chat and check everything in your house with just a click. And yes, its feature in Wireless Smart Camera Reviews tells you how useful this device is.
It is compatible with everything from Mac to Windows PC, all your Apple and Android devices too. Just an active Wi-Fi network and you have the easy-to-use Dropcam App at your service for everything else.
Pros and Cons

PROS:
This is your digital camera to take care of your home while you are away. You can access it from anywhere in the world.
You get the advantage of 24/7 live streaming.In addition to that, the night vision is perfect when it comes to quality.
You can now get alerts wherever you are and even if you are not looking at your phone, you get a notification for everything and anything that is happening in your house.
CONS:
In many reviews, users have experienced live streaming to be a bit annoying with the video and audio taking a bit of time. That being said, it depends on your WiFi connection. Apart from that, the other problem most users are facing is that of PC-free setup that is hard to find for Android devices.
Overall, an excellent camera priced slightly on the upper end. But that doesn't mean you aren't spending on the right thing. The best part is, this is one camera that brings out the best videos with an amazing zoom quality which gives you precise details. An excellent product, but only if you can afford it.
---
Nest Dropcam Pro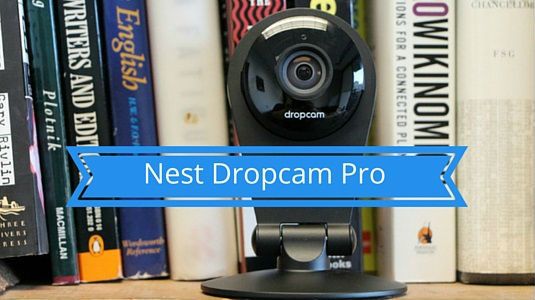 If you are looking to buy a top rated best security camera that keeps your house under surveillance every minute and does various other tasks such as baby monitoring for you, then you definatelly need to check Nest Dropcam Pro Review is just an ideal purchase for you. This is a WIFI camera that can be connected to the internet and your smart phone to give you unmatched surveillance. Various features make this product the best security camera, some of them are listed below.
Various wireless smart camera reviews have rated the Nest Dropcam Pro as the best security camera for inside house surveillance. Many surveillance camera reviews have mentioned the price tag as not fair but considering the fact how much additional security features a Nest Dropcam Pro brings in to the plate, this is a worthy investment.


---
Motorola Pet Scout 66 WiFi Monitoring Camera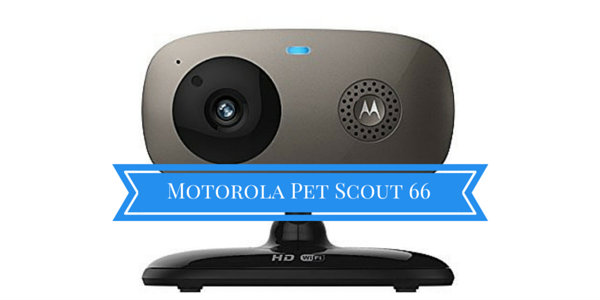 It can be a task to leave the pets alone and wonder if they are fine. You can't always rely on the caretakers, to do all the things right. Thankfully, the advancements in security cameras have that taken care of.
You have security cameras meant just for your pets. The Motorola Scout66 WiFi Pet Monitor is the Best Surveillance Camera the pet lovers love. This one makes surveillance much more easy.All you need is an app called Hubble. This app is compatible with most devices, and you can set it up with much ease.
This is one of the coolest cameras out there with its cloud-based pet monitoring. You can synchronise it with everything from a smartphone to your laptop. What works best for this one is its crystal clear two-way audio communication. You also have all the essential features that help you stay connected to your pets from anywhere.
Pros and Cons
PROS:
The camera is known for its excellent infrared night vision.
The quality of the video is impeccable at this price.
Affordable price for the features it gives.
CONS:
Most models around the same price with the same features are available on the market that make buying this a tough call.
Overall, a solid purchase. And if you are typically more worried about your pets at home, then this one works well. Its angles, the inclination, the quality of the lens and everything about the camera is right. When you are clueless about buying the right product, this serves your purpose best. You can pick this without any doubts by taking a look at any Surveillance Camera Reviews.
---
Samsung SmartCam 1080p Full HD Camera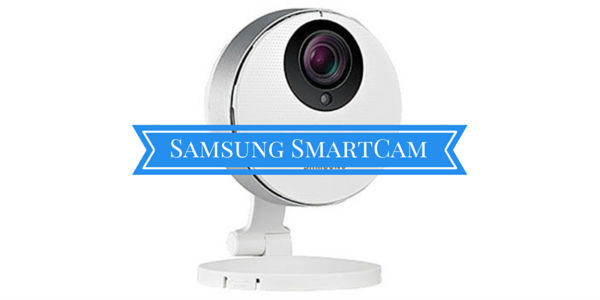 If you are looking for a camera that makes sense for every kind of use, you've come to the right place. Samsung's SmartCam HD Pro is an IP camera that is sexy, simple and super easy. Its set up is quite impressive as it doesn't take much to install. Add to that, the best features out there and 1080p resolution. This comes with some features that many other security cameras have failed to give us. These are necessary things like local SD storage.
And this is definitely nothing fancy. The rules of this camera are simple, it is meant for surveillance and doesn't adhere to those needs for a good looking, ultra luxurious security system.
The point is, every good camera comes with its good and bad, and this one is an average model. It's for everyone who can who want a decent home security camera at an affordable price. This is what makes Samsung SmartCam different. So if you are looking for something very basic and don't want any over the top security features per se, then this is an excellent option. Any Surveillance Cameras Review will tell you that this is worth every bit of investment.

---
Amcrest Pro HD Wireless Security Camera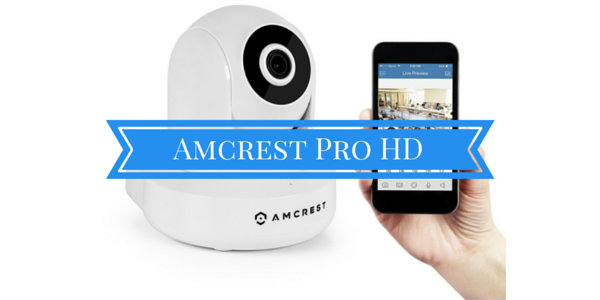 You can't afford to take any risks when the security of your home is involved. This is what this camera ensures. The Amcrest Pro HD wireless camera is not only popular for its 1080p 30 fps video recorder but also its wireless Wi-Fi setup.You no longer have to deal with all those issues relating to wires and the mess they bring with them.

---
Vimtag Fujikam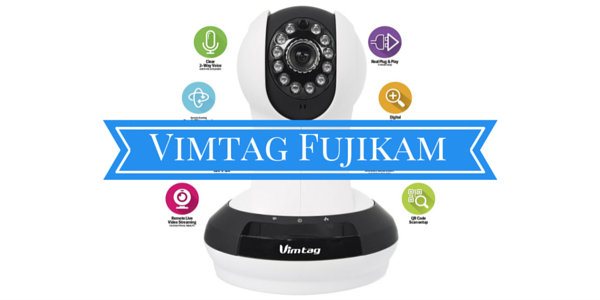 Boring looking security cameras are a passé. With this model, you have a shiny silver paint job that looks classy and elegant in your home set up. You can spot this one in complete dark with its infrared lights.  Add to that, its motorised rotating base and you have a camera that gives you optimum security. It's aesthetically attractive and you have enough Cloud space in the Fujikam FI-361HD Cloud Camera. And you can connect it to your power source for unlimited usage. You can easily pan and tilt up to 320 degrees for a broad view. This is always a feature in any Best Security Remote Cameras Review.

---
Kodak CFH-V15 Wi-Fi Video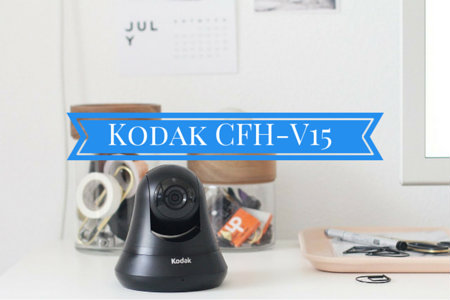 Kodak is one brand that has always been known for flawless cameras. Forging ahead in the array of security cameras, KODAK V-Series Video cameras have helped people stay connected in the most convenient way. These are cameras that come with features like one-day Cloud Storage for the lifetime, which allows you to record motion-triggered video clips of complete 24 hours to store in Cloud.
There's so much that works for this camera if you leave your skepticism away. For instance, the Smart Detection mode is better that most available models and then you can choose the Cloud Storage plan you want. The camera goes a step further in integrates filter alerts with computer vision technology. This allows you to check out every single detail with precision, without missing a thing.
With motorised tilt of up to 105 degrees and Pan of up to 350 degrees, either way, Kodak CFH-V15 is the Best Wireless Camera. And this is what makes it a preferred choice. You have a camera that gives you a broad enough view. And if you talk about 2-Way Audio Talkback, well, Kodak CFH-V15 comes with a built-in mic and speaker. This allows you to connect with anyone back home by using the app on your phone.
Pros and Cons
PROS:
HD Video Quality
Unlimited live streaming
Converts automatically to Night Vision Mode
Optional Smart Detection
CONS:
Definitely, something that comes with a good price tag. You can't call this exactly affordable for many.
Overall, if you look at the features the camera offers, you will be surprised at the best of technology it gives you, the way it pans, tilts and the easy of application. That being said, like all good things, with this one also you have to pay for what you are getting. But you are definitely making the right investment. Don't worry about its durability for it is entirely reliable.
---
Best Wireless Security Camera
You can read reviews, pros and cons of the best ip cameras and decide which one is suit you better. In my opinion I will go with Nest Dropcam Pro or with Arlo smart home camera and nominate them best wifi security camera systems.
Conclusion
The times are changing and with the changing times, the domestic security threats are also increasing at an alarming rate. The streets are alive with the sounds of theft and burglary and thus having home security up and running every minute of every day for you and your family becomes the most important thing for you.
However, as the security threats are increasing and becoming more potent, the home safety devices and practices are also evolving to keep up with the security threats and security cameras today are equally efficient to tackle any security threat.
The webcams today are not just mere camera devices but instead they are designed to take over the reins of your house security from your hands.
The security cameras of today go well beyond the traditional wired setups, and now you can stay connected with your house using your security camera with an internet connection and your smartphone that has an app installed on it that can control your installed security camera from anywhere around the globe. Hence, the security cameras today go a long way in maintaining your house security.
Security Camera Reviews bring you the latest from the world of safety cameras. Who you are buying a surveillance camera, the idea is to pick up a model that has been rated among the Best Security Remote Camera Reviews. If you are looking at a comprehensive Security Cameras Reviews, this is one place that has it all.
Our Home Security Cameras Reviews
Below you can find reviews of the best wireless cameras for your house!